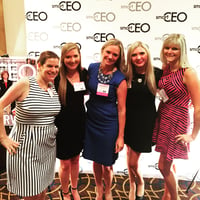 I was incredibly honored to be recognized at the
2015 Brava Awards
last night.
The Brava Awards program celebrates female CEOs, nonprofit leaders and high impact executives who combine their irrepressible entrepreneurial spirit with a passion for giving back to the community. The women that I was surrounded by last night are exemplary leaders of both their companies and their communities and encourage local philanthropy, mentor up-and-coming leaders, and set their companies on the path to tremendous growth.
The night was an awesome celebration of leadership, commitment to strong corporate culture, and dedication to employee growth. It made me exceedingly proud of SpeakerBox and our focus on the individuals that make up our awesome team and are core to our success.
Speaking of which, I was beyond thrilled to have an awesome contingent from our team there to cheer for me (and really cheer for us). If there's anything that my career has taught me is that you're only as good as the people that you surround yourself with -- and we are very lucky as a company to have a team of kind, fun-loving, and hard-working communications and marketing rock stars.
Here's a little behind the scenes of our night (can you tell how much I loved the attention?):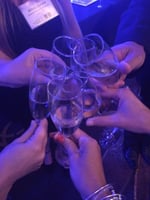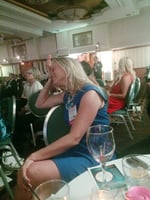 You can peruse the inspiring stories of the women leaders that were recognized in the July/August issue ofSmartCEO magazine. Take some time to read through each one. I promise you will not be disappointed.
You can also watch the video on how we described our respective leadership styles and how we give back to the community.